Credit Report
Free Credit Reports
Get a Free Credit Report Annually from Equifax, Experian, and TransUnion with FACT Act.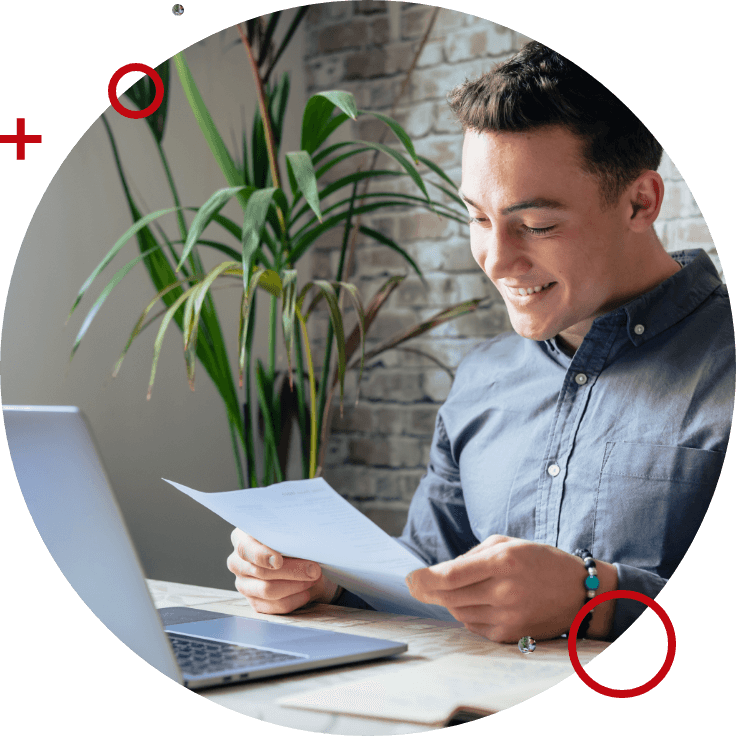 Keep Track of Your Credit
Due to the Fair and Accurate Credit Transactions Act (FACT Act), Minnesotans are able to order one free credit report per year from each of the 3 major consumer credit reporting companies -- Equifax, Experian and TransUnion.
This is a major step forward for people concerned with keeping identity thieves out of business. MY CREDIT UNION would like to encourage all members to order your report from each one of these companies.
This is your opportunity to examine your reports for mistakes. Any accounts or cards that you feel don't belong on your credit report may be signs of identity theft. MY CREDIT UNION joins many other financial analysts in recommending that you elect to order 1 report from just 1 of the 3 companies every 4 months. We believe that this is the method for maximizing your ability to get 1 free report 12 months from each of the companies. By receiving a "fresh" credit report on a more regular basis you stand a much better chance of catching identity theft before it gets out of control. Be sure to save your reports and be sure to compare reports side by side, both old to new and one company's report to another.
Order Free Credit Report(s) Online
To receive your free credit reports online, visit the official website:
www.annualcreditreport.com
Once on the official website, choose any of the reporting agencies and fill out the personal information form. Finish the form and pick a username and password. You will then be asked to verify your identity. This verification may include questions about loans you currently have open. Next, submit your forms. This should bring up the report in question.
Repeat steps 1 through 3 for each of the companies when you feel it is in your best interest to do so. Remember, only 1 report per 12 months per company is free!